WE ARE FUNDED! A huge, over-the-moon THANK YOU to Eric Menge for going above and beyond to take us over the goal. Your support means more than I can express to me and to the future of this project. You are my hero.
To everyone who has been backing and posting this week: YOU ARE THE GREATEST! It's made a huge difference. Now that we've made the goal, what's next?
We still need to keep pushing forward! There is always a chance that some payments will bounce or not process, and we want to make sure there is enough to move forward securely with the project. Please keep sharing, and if you've been on the fence I encourage you to jump down and get yourself a beautiful book!
We'll also be revealing some Stretch Goals soon, so keep your eyes peeled for those!
SPIDER FOREST COMICS OF THE WEEK 2016
Arbalest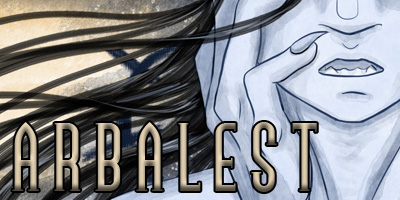 For six months of darkness at the top of the world, Haelu lives amongst the villagers of Arbalest. Like every Night Twin before her, Haelu is a monster, destined for sacrifice. Unlike every Night Twin before her, Haelu dreams of a way out. Together with a candlemaker from a broken home, she will learn to transcend the role that Arbalest has laid out for her.What it Takes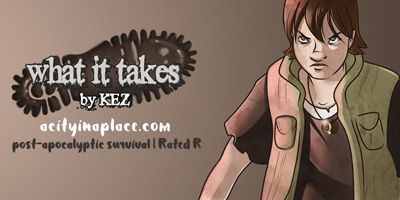 In 2004, the world ended. Technology failed, disease reigned, and humanity fell–all except for a City in a Place. There, in a hidden civilization of scientists, doctors, and engineers, life as we know it continued…and everyone else wants what they have. The City will stand or fall based on the choices of a wandering survivor as she uncovers a history with the City she never knew she had. Join Colbey as she searches for her lost fiance and finds more than she ever bargained for. Rated R for violence and profanity.